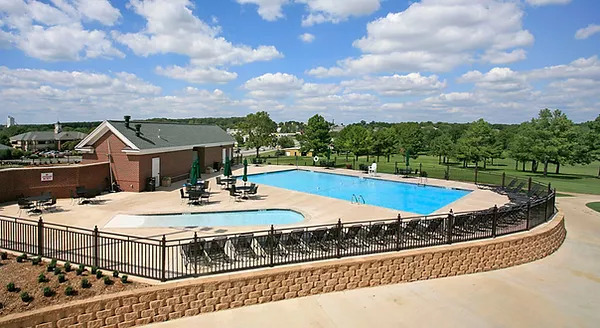 Private Pool
Our pool area is a family-oriented atmosphere with a large pool featuring a 3-ft shallow end and 9-ft deep end. A separate zero-entry baby pool is located on-deck as well. Pool hours are Tuesday, Wednesday, Thursday and Sunday: 10am – 8pm and Friday and Saturday 10am – 9pm
Fitness Center
We have a state-of-the-art fitness center our members can utilize from 4:00 am to 11:00 pm year-round. Card entry for direct access after-hours available. The gym features televisions, treadmills, free weights, yoga matts, balls and exercise bands. Various weight-lifting machines and equipment included.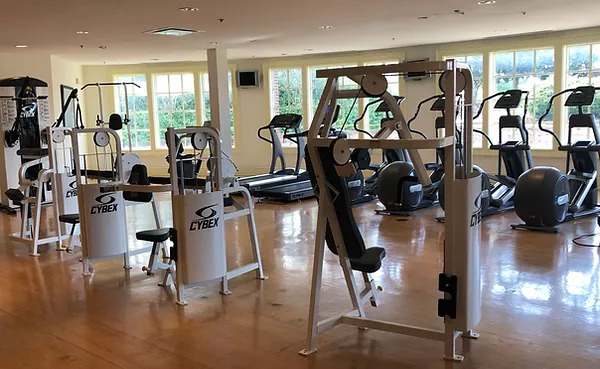 Banquet Rooms & Catering
The club features several private rooms available for use by members and member-guests. ​Our largest banquet room can accommodate wedding receptions, company parties and banquets. A variety of in-house catering options are also available.
For room availability and catering options options, please contact our Event Coordinator, Reilly Batdorf reilly@springdalec.com
Locker Room Facilities
We have both a men's and women's locker room, each with an attached card room and dry sauna. Our spacious locker rooms are equipped with showers and changing areas as well as locker space for secure storage. Some toiletries and fresh towels are provided to make it an easy transition from the fitness room or golf course to an evening in the restaurant with friends.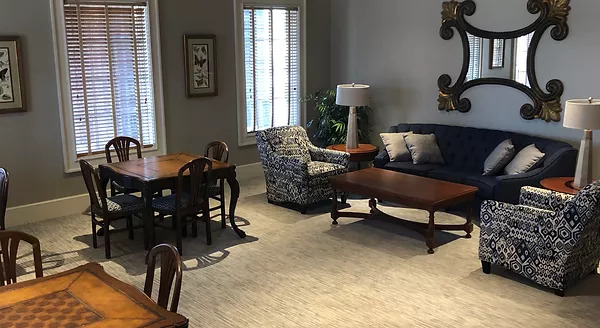 Card & Game Rooms
Privately attached inside each of our Men's and Women's locker-room facilities are private lounge and card game rooms. Furnished for comfort and socializing, our members utilize these spaces for card clubs, meetings, or relaxation after working out in the fitness facility or finishing a round of golf with friends.
Golf Shop & Custom Ordering
Shop golf at the Springdale Country Club! Our shop is open year-round to members and member-guests. We carry all of the newest gear and state-of-the-art equipment in a variety of major brands and sizes. Out of stock? No problem. Our golf pros will be happy to custom fit, personalize, or special order anything you need.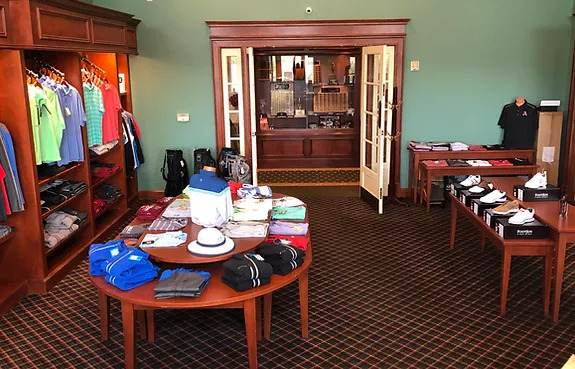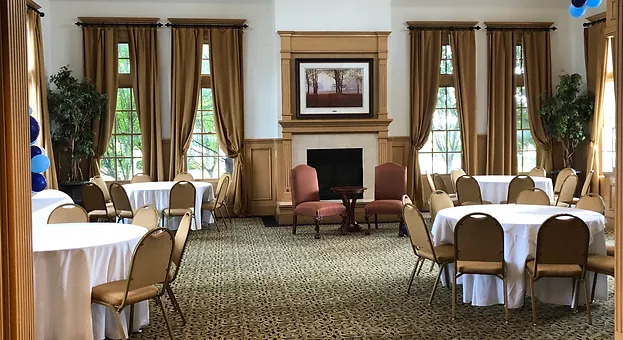 Private Party & Meeting Rooms
The Club has a variety of rooms for events of all sizes. These rooms can be reserved and utilized by members and member-guests to host private parties such as birthday parties, wedding and baby showers, group meetings or secluded dining with family and friends. Catering and wait-staff service available. Room reservations are free for members. Contact our Event Coordinator, Reilly Batdorf reilly@springdalec.com.
Indoor & Outdoor Dining
Cool off inside or enjoy the scenery of our spacious patio seating while relaxing at the club. The back patio shown here overlooks the driving range and practice greens, as well as the 9th green and pool area. The wait-staff is happy to serve members both indoors and out. This area is also happens to be the best seat in the house for our annual Fourth of July fireworks show.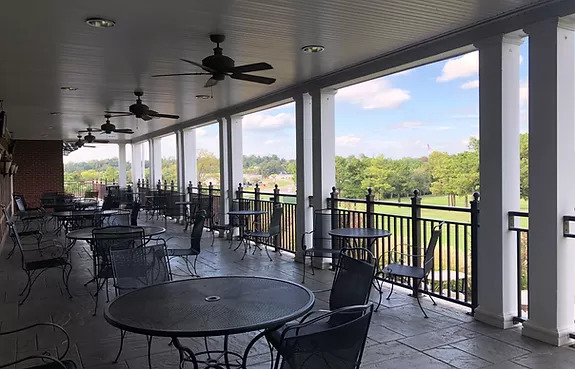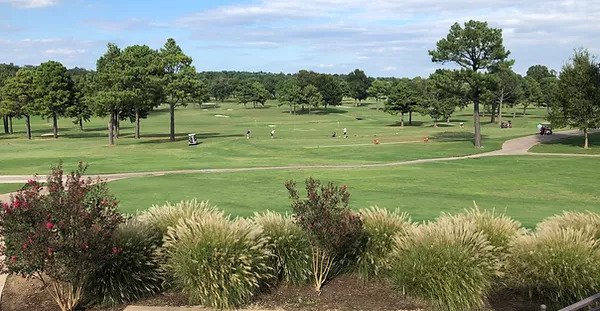 Driving Range & Practice Greens
Practice makes perfect: The driving range is open to members and features newly renovated tee boxes with mats present in the winter. We also have new chipping greens as of 2019, and the putting greens are groomed for daily use. Tees are moved daily for dynamic practice targets.
Member Events & Socials
Annual events are held for members throughout the year including a professional fireworks show on the Fourth of July, Halloween festivities, an Easter Day egg hunt and brunch and many more. Private golf tournaments for both ladies and men are held every year with nightly events during tournament weekends. The club belongs to members to enjoy together with their families and friends - join us!